CLIA Masters Conference Trainer Scott Koepf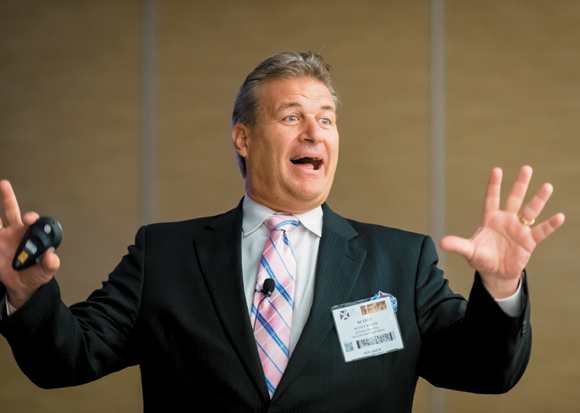 With more than 25 years in retail travel Scott Koepf is the Vice President of Sales of Avoya Travel/America's Vacation Center, one of the largest and most awarded travel companies in North America and beyond. He previously served as President of the National Association of Career Travel Agents (NACTA). Prior to his role with NACTA Scott was with Sabre Holdings as General Manager of the Jurni Consortium, TMA and the country's largest host travel agency, Nexion. Scott was also a full-time motivational speaker and sales trainer and a consultant for various retail organizations and travel industry suppliers.
Scott opened a cruise travel agency in 1985 and in 1989 became President of Cruise Holidays International. Scott was responsible for taking the franchise company from 12 franchises to over 120. In 1991 he returned to owning an agency which quickly became one of the top cruise selling agencies in the country.
Scott began his career in commercial real estate but his passion for travel lead him over the next few years to jobs as Entertainment Director for Club Med at various locations throughout the world, a Physical Education Teacher in South Africa and as an entertainer on cruise ships with his wife.
Scott has two college degrees from the University of Nevada in Reno including a Bachelor of Science in Marketing and a Bachelor of Arts in Music. He is still active in theatre when time permits, having won best actor awards in both Northern and Southern California. He now lives in the San Diego, California with his wife Pam and their three daughters (who surprisingly all love travel and theatre!)