As the global cruise industry association, we leverage our relationships with CLIA Cruise Lines, Executive Partners and the travel community to provide our Travel Agency Members and Individual Agent Members with the best benefits, tools and resources to navigate the cruise industry, attract more clients and increase cruise sales.
2023 CLIA Travel Agent Membership Benefits
The CLIA Australasia Travel Agent Rewards Program gives CLIA Travel Agent members in Australia and New Zealand the opportunity to earn bonus commissions and rewards worth a combined indicative value of over $1500* on eligible cruise bookings made during the year. The 2023 Rewards Program provides rewards on eligible bookings made between 1 January and 31 December 2023.
For more information on the CLIA Australasia Travel Agent Rewards Program please select here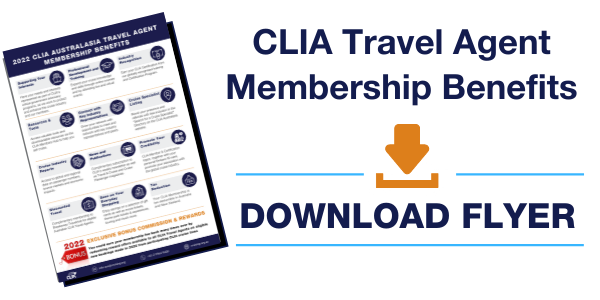 Make the most of your CLIA Membership
Get the most out of your CLIA Membership by taking advantage of all the opportunities it offers.
Take the time to invest in your professional development of all things cruise, make use of the resources we provide, and be sure to promote your CLIA certification (and cruise expertise) to your clients.
CLIA Members have exclusive access to an ever-growing library of valuable training, tools and resources all in one convenient location – the Members Hub. This is your biggest asset – be sure to make use of it!
Visit the Learning Academy, located within the Members Hub, to learn everything you need to know about selling cruise. Enhance your knowledge of the various cruise segments and categories, learn about worldwide cruise destinations, and acquire the skills to upsell, cross-sell and match your clients to the right cruise. CLIA Cruise Lines have their own resource page within the Members Hub, where you can find contact details, e-brochures, promotions, news, webinars, event details and even online training courses – to assist you in understanding their own points of distinction, target markets, on board product and how to sell their brand.
The Members Hub also features all the latest cruise news, CLIA podcasts, CLIA event details, recorded webinars, downloadable reference guides, videos and other resource material to assist you with your cruise enquiries. Our Toolbox provides you with useful infographics and social media assets, along with resources to assist you during Cruise Month and to promote your cruise expertise and your affiliation with CLIA.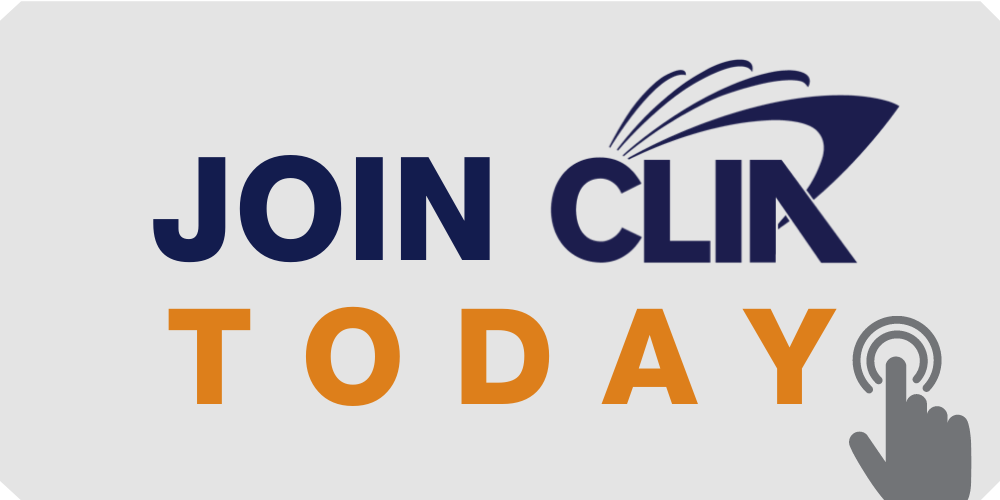 *To renew your membership simply log into the members area using your CLIA username and password (primary contacts only) and click on the My CLIA Renewal tab on the right hand side.