2024 CLIA Travel Agent Rewards Program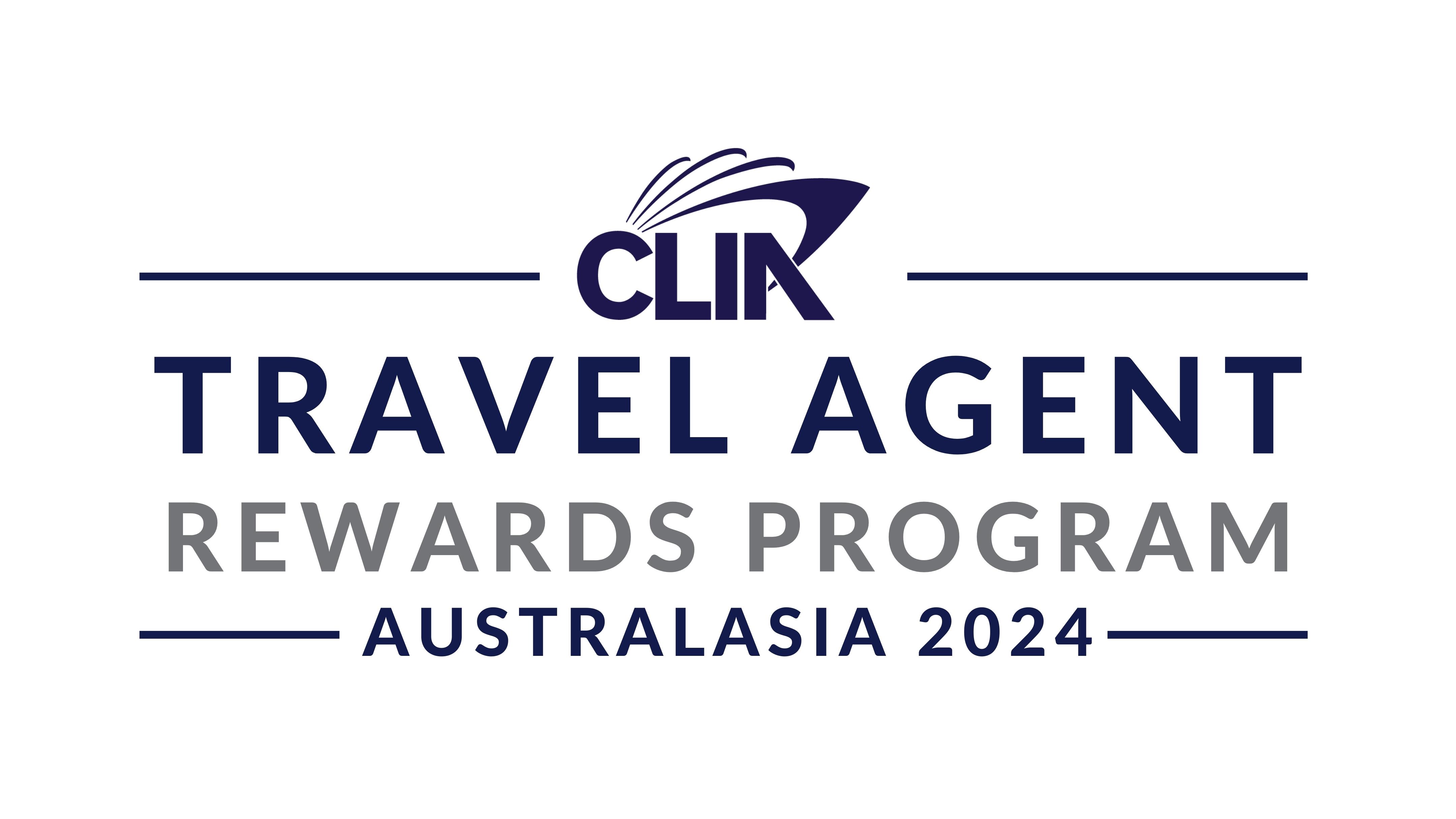 EXCLUSIVE CLIA AUSTRALASIA TRAVEL AGENT REWARDS PROGRAM RETURNS IN 2024
Earn bonus commissions and rewards worth a combined indicative value of over $2000* in 2024
In 2021, CLIA introduced the CLIA Australasia Travel Agent Rewards Program which provided every CLIA travel agent in Australia and New Zealand with the opportunity to earn bonus commissions or other rewards on their cruise bookings.
We are pleased to advise that the CLIA Australasia Travel Agent Rewards Program will be offered as a BONUS MEMBER BENEFIT once again in 2024 – with rewards worth a combined indicative value of $2000* or more available on eligible bookings made with participating CLIA cruise lines between 01 January and 31 December 2024. The rewards are paid either as extra commission, a rebate or a gift card, depending on the cruise line. Each crise line offer can be redeemed only once and is non-transferable.
Through this program, CLIA Membership can pay for itself - many times over!
Terms and conditions regarding booking eligibility will apply for each individual cruise line offer and information on how to redeem these offers is available in the CLIA Members Hub.
We are pleased to confirm the following CLIA Cruise Lines are participating in the 2024 CLIA AUSTRALASIA TRAVEL AGENT REWARDS PROGRAM: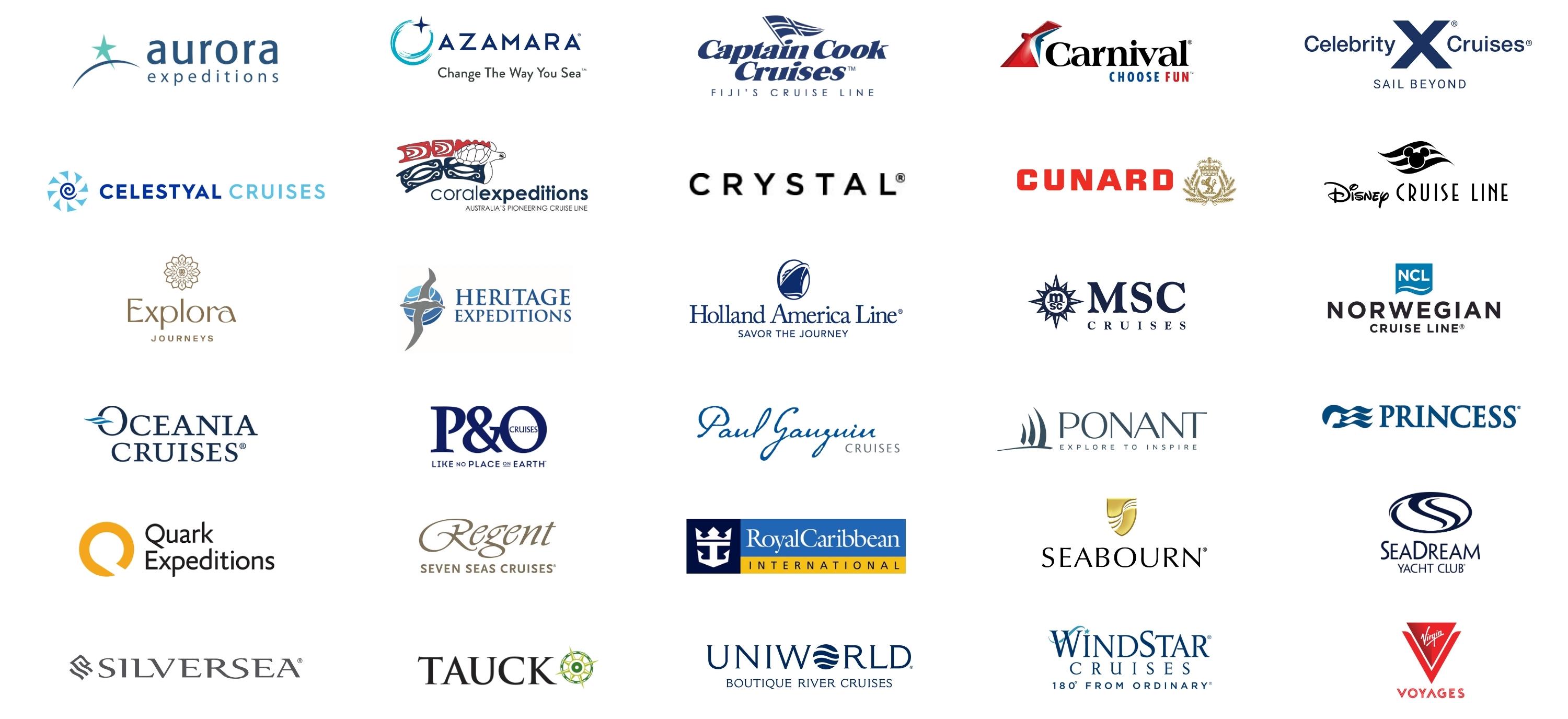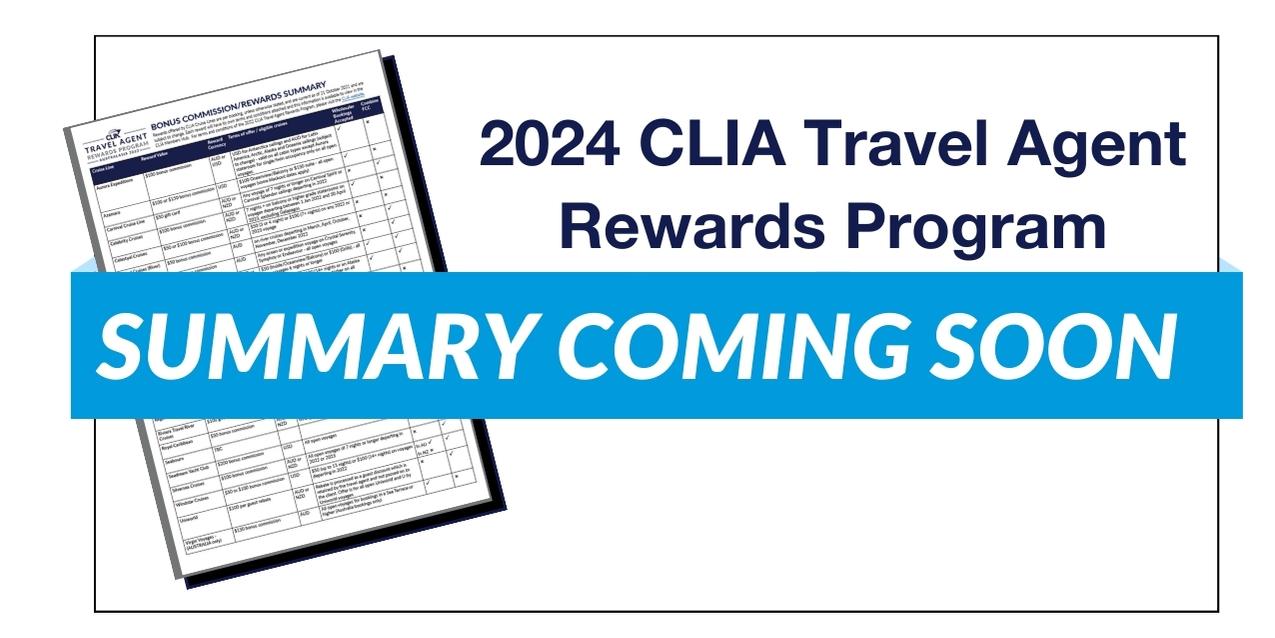 ---
If you have any questions regarding this exclusive 2024 CLIA Travel Agent Benefit, please contact us at info-aus@cruising.org
*$2000 is calculated based on the combined minimum indicative value of all CLIA Cruise Line rewards available on eligible new cruise bookings made in 2024. You must be a CLIA Australasia Travel Agent to redeem each reward and you will have access to the Rewards Program from 1 January 2024, once payment for your 2024 CLIA Membership has been processed. Access to the 2024 CLIA Australasia Travel Agent Rewards Program will be given to a CLIA Travel Agent/Agency that joins or renews their CLIA Membership, and has paid the annual membership fee. All rewards are redeemable once per CLIA Travel Agent on an eligible booking and are not transferable. The full program of rewards are available to all consultants listed under the Travel Agency's CLIA Membership. Terms and conditions apply for each Cruise Line offer. The list of participating cruise lines and total value of rewards available to redeem is current as of 17 October 2023 and is subject to change. Reward offered by Tauck is valid for Australian Travel Agents only. Further terms and conditions apply. Click here to read the full terms and conditions of the 2024 CLIA Travel Agent Rewards Program.