2023 CLIA Travel Agent Rewards Program T&Cs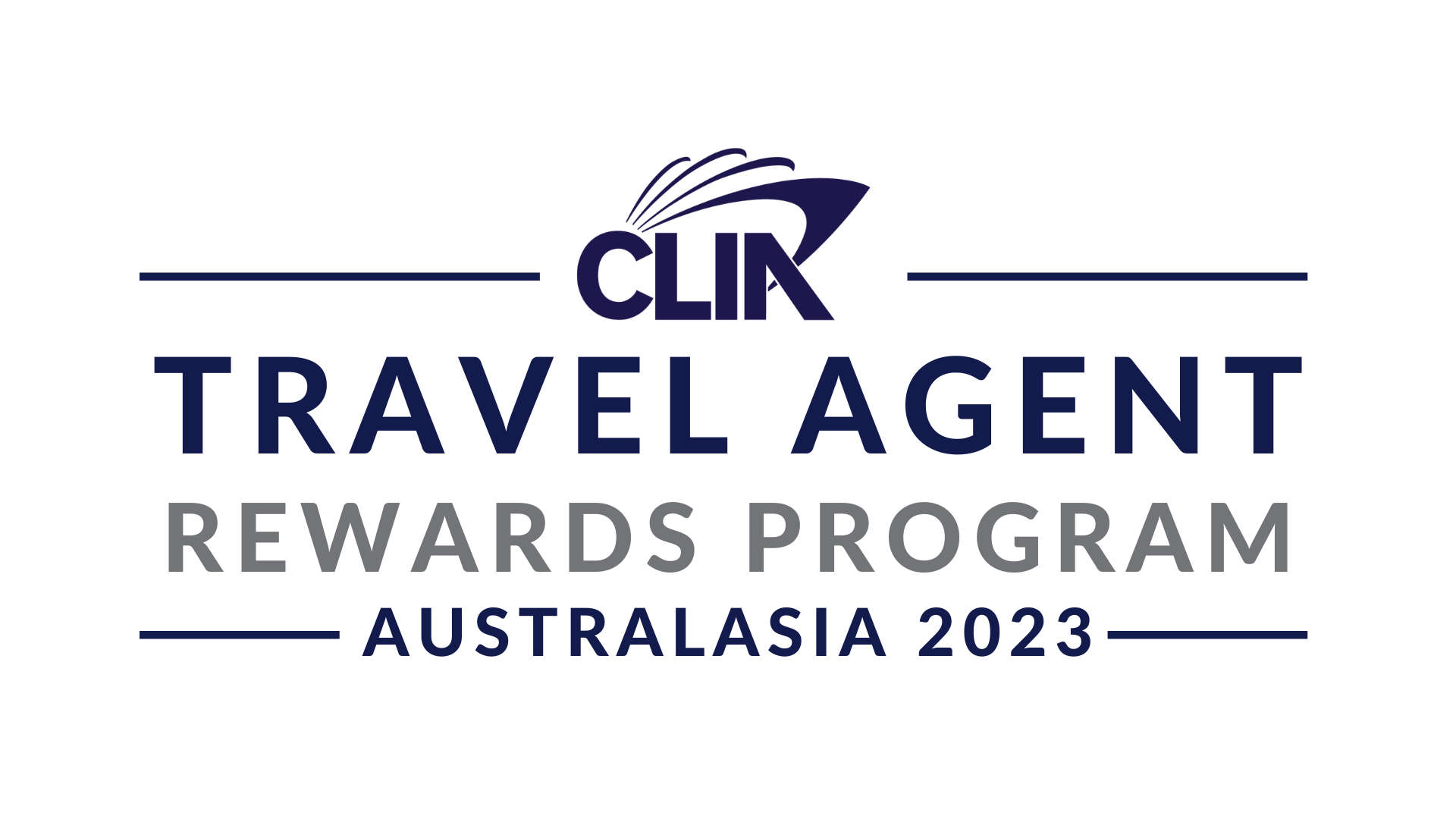 CLIA AUSTRALASIA TRAVEL AGENT REWARDS PROGRAM (2023) TERMS AND CONDITIONS
Access to Rewards
Rewards that are offered in the CLIA Travel Agent Regards Program for 2023 are strictly available to CLIA Australasia Travel Agent members only (based in Australia or New Zealand) who have a valid (financial) membership for 2023. The CLIA Australasia Travel Agent must be listed as an employee of a CLIA Travel Agency Member (online or bricks and mortar agency) or hold an Individual CLIA Travel Agent Membership, with a valid ABN or NZBN and be actively selling travel.
Access to the 2023 CLIA Australasia Travel Agent Rewards Program will be given to a CLIA Travel Agent/Agency that joins or renews their CLIA Membership, and has paid the annual membership fee by 31 March 2023.
Access to the Rewards will be via the CLIA Members Hub from 01 January 2023. If your CLIA Membership is terminated at any stage during the year, access to exclusive member content within the CLIA Members Hub, including the CLIA Travel Agent Regards Program will be suspended and you will not have access to any unused rewards. If a travel agent has their CLIA membership reinstated during the year, access to the Members Hub and CLIA Travel Agent Rewards Program will be reinstated and the agent will have access to any remaining rewards.
Value of Rewards
The combined indicative value of all rewards offered by participating CLIA Cruise Lines is worth over AU$1500 / NZ$1500 and is calculated by totalling the minimum reward value offered by each cruise line on an eligible sailing made between 01 January and 31 December 2023. The total reward value earned by a CLIA Travel Agent will depend on whether an eligible booking is made with each participating cruise line during the 2023 booking period. Terms and conditions regarding booking eligibility will apply for each individual cruise line offer.
Reward Offers and Redemption
Rewards offered as part of this program include bonus commissions, rebates and gift cards, and unless otherwise stated, are redeemable on eligible cruise bookings from 01 January 2023 through to 31 December 2023. Rewards offered by Uniworld Boutique River Cruises and Virgin Voyages are valid for Australia CLIA Travel Agents only.
All rewards are redeemable once per CLIA Travel Agent on an eligible booking of choice and are not transferable. Any unused rewards after 31 December 2023 will be forfeited.
Each reward must be redeemed online via the CLIA Members Hub before it can be applied to an eligible cruise line booking. Any unused rewards that have not been redeemed after 31 December 2023 will be forfeited.
CLIA Travel Agents must provide booking details and generate their unique redemption coupon within the CLIA Members Hub for each cruise line offer they wish to redeem. These coupons are then redeemed with the applicable cruise line, by following the Redemption instructions outlined on the coupon. Failure to provide booking details via the CLIA Members Hub platform in order to generate your redemption form, may result in your reward/bonus commission being withdrawn from a booking. In the case where a cruise line does not require a copy of your redemption coupon to be sent to them, you must still redeem the reward and provide your booking details in the CLIA Members Hub before applying the reward to an eligible booking.
Redemption Process
All CLIA Cruise Line rewards that are offered in the 2023 CLIA Travel Agent Rewards Program will be accessible via the CLIA Members Hub on 1 January 2023. To create your redemption coupon, you must read and accept the Terms and Conditions of the relevant Cruise Line reward you are redeeming, then complete the online redemption form by providing the following details:
Your Name; Your 6-digit personal CLIA ID Number; Your Agency name, address and phone number (all details must match what we have in the CLIA system)
Guest Name on Booking for which you are applying the offer to; Cruise Line Booking/Confirmation Number; Ship Name and Sail Date
You must select whether your booking is made directly with the cruise line or via a wholesaler (and provide details)
Once you have completed the form, press SUBMIT and select DOWNLOAD DATA to generate a PDF coupon. You should then save this before following the redemption instructions highlighted on the coupon to have the reward applied.
Changes to Redemptions
Each cruise line reward can be redeemed only once in the CLIA Members Hub. If you have entered incorrect booking details on the redemption form, and need to have details corrected, please contact CLIA for assistance (info-aus@cruising.org) and allow up to 2 business days for the correction to be processed. Once a reward has been applied to a booking made with the cruise line, CLIA are unable to make any changes, and you must contact the cruise line direct, per the contact details shown on your reward coupon.
Redemptions for bookings made via a wholesaler
In most cases, the rewards offered by cruise lines will be available for bookings made by CLIA Travel Agents through a wholesaler. It is the sole responsibility of the CLIA Travel Agent to ensure that they advise their wholesaler when redeeming the reward coupon and ensure that the bonus commission or reward is reflective on their invoice from the wholesaler. Note that some rewards will only be applicable on bookings made directly with the cruise line. Please ensure you read the terms and conditions for each individual offer carefully.
Individual Reward Terms & Conditions
Please refer to the terms and conditions associated with individual each cruise line offer (accessible from 1 January 2023), to determine eligibility and whether the offer is combinable with other cruise line offers, including the application of FCC's. CLIA cruise Lines have the right to withdraw their reward offer at any time. CLIA takes no responsibility for the Cruise Line Reward offers, and any disputes must be addressed directly with the applicable cruise line.